GNC 255A
GARMIN - NAV COMM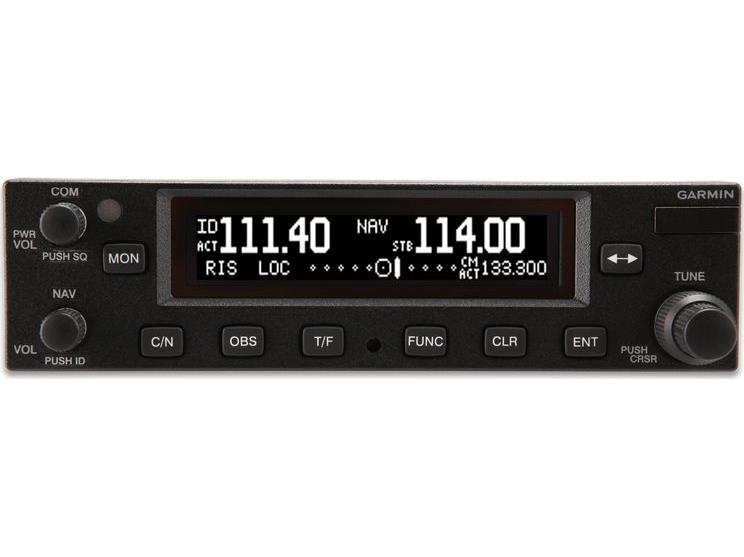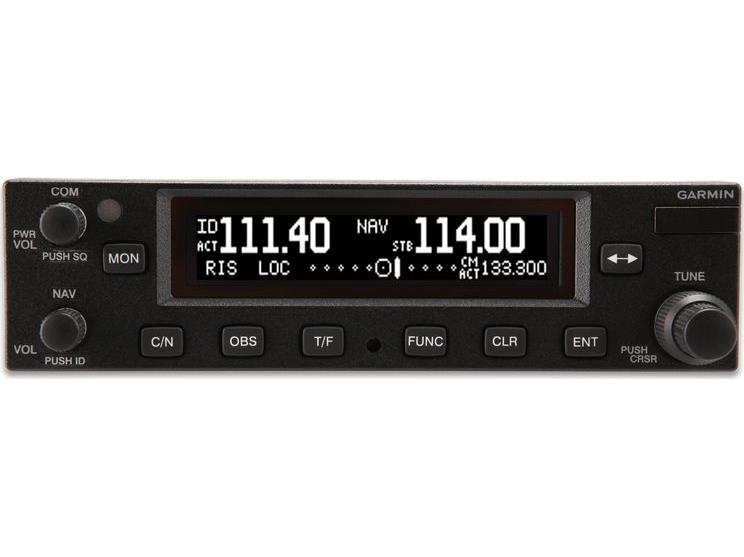 Part Number :
Select part number to view pricing and availability.
| Price | Condition | Delivery | Action |
| --- | --- | --- | --- |
| - | NEW | On request | |
S.E.A.M.Repair Capabilities :
Yes
| Price | Condition | Delivery | Action |
| --- | --- | --- | --- |
| 2750.00 € | SV OUTRIGHT | In stock | |
S.E.A.M.Repair Capabilities :
Yes
Features
The GNC-255A represents the current state of the art in NAV/COMMs. Radios like the KX-155 are solid, trusted, and still popular to this day. The SL-30 stepped up the convenience considerably, with features like automatic decoding of the Morse code station identifier, a built-in Course Deviation Indicator (CDI), and the ability to monitor a second frequency without leaving the first frequency.
The GNC-255A takes convenience to the next level. It would be a fantastic #1 NAV/COMM. It would also be a very good backup to a GPS/COMM, providing redundant COMM Transceiver capability and VOR/Localizer/Glideslope navigation.
Here are some of the most helpful and innovative features:
Database Tuning - When you enter an airport or navaid identifier, the GNC-255A looks up available freqencies from an internal database. This database may be updated using a hidden connector on the faceplate. (There is no need to remove the radio for an update.)
Proximity Tuning - The GNC-255A may be connected to a GPS for position information using a standard RS-232 signal. This allows the GNC-255A to provide you with frequencies useful for your location. The 25 nearest airports, VOR, Center (ARTCC), Flight Service Station (FSS), and Weather (WX) frequencies are all at your fingertips.
Usage Tuning - The database remembers the 20 most recently used COMM and NAV frequencies. The more you use a frequency, the less often you will need to tune it manually.
Morse code decoding - Not only will the GNC-255A decode the Morse code automiatically, it will also display the identifier from the database.
Distance, Time, and Speed - The GNC-255A will display distance, time, and speed information when connected to a GPS or DME offering serial RS-232 support (such as the KN-63).
COMM Flexibility - The COMM frequencies may be tuned in either 25 kHz or 8.33 kHz increments. The 8.33 kHz channel spacing is critical to meeting European requirements.
Intercom - Built-in 2-place voice-activated intercom.
One-touch Emergency Frequency - When the pilot presses and holds the active/standby frequency transfer key (or remote frequency transfer button on the yoke, if so equipped), the GNC-255A will automatically set the emergency frequency (121.5 MHz) as your active frequency. When you are busy and time is important, just press the button and key the mic to get help.
The GNC-255A NAV/COMM also features:
10 W COMM transmission power
200 channel NAV with VOR / Localizer / Glideslope capability
Displays radial TO / FROM VOR station
Timer (count-up and count-down, may be used simultaneously)
15 programmable NAV and COMM frequencies in the User Frequency Database
12 W Audio Amplifier to power a cabin speaker
Built-in Course Deviation Indicator (CDI)
Stuck Mic protection
AUX audio input, muted during COMM usage
Bright sunlight-readable display
Built-in cooling fan
The GNC-255A is very flexible, and may be used with these Glideslope Indicators, HSIs, and Glass Panels:
Garmin G5, G500, G500H, G500 TXi, G600, G600 TXi, or G3X Glass Panels
PART NUMBER
VHF NAV/COM DESCRIPTION:
PLEASE NOTE: GARMIN "010" P/N'S ARE CATALOG ONLY
010-01025-00
Unit Only Kit
010-01025-50
Standard Kit
011-02806-00
Unit Only P/N